Steve Maxwell's Ikaria Greece Camp 2018
Monday 18 June - Sunday 24 June on Ikaria Island, Greece
Find your foundation in Greece. Join Steve Maxwell on a trip to his heart's home on Ikaria Island.
In June, Steve visits the far-off island of Ikaria in the Aegean Sea, 10 nautical miles southwest of Samos. Its name is derived from Icarus, the son of Daedalus in Greek mythology, who fell into the ocean nearby while trying to fly to the sun.
Come along with Steve Maxwell and benefit from his unique outdoor conditioning strategies. You can expect an immersion experience of a simpler, more essential way of life, relating both to nature and the people around you. You can expect to walk away stunned with what you have learned, and with a commitment to the more profound aspect of yourself.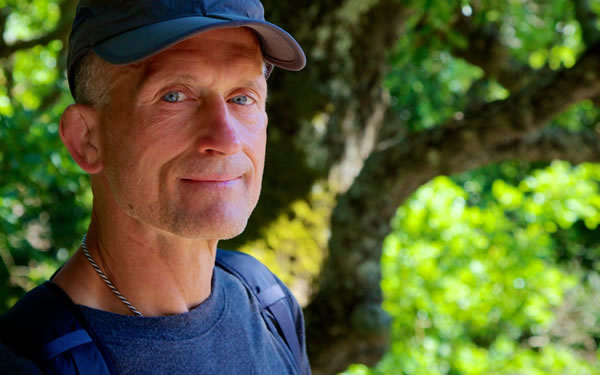 Steve summons you... the real you
New for 2018, Steve partners with Ikaria Surf School to offer an incredible camp with higher value and all-time lowest cost.
There are two choices of lodging: Ikaria Surf School has traditionally booked guest rooms in the lovely fishing town of Gialiskiari, which is easy walking distance to Messakti beach, where training and recreation activities take place. In Gialiskiari are charming cafes, million dollar views, and a good supermarket. Accommodations are at local Gialiskiari guesthouses -- see here for typical example. All rooms are simple and neat.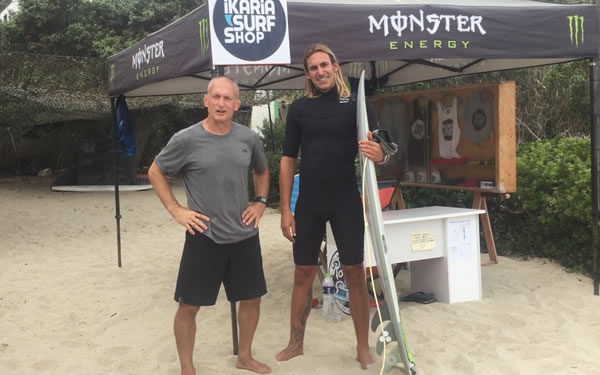 Steve and Vassilis at Ikaria Surf School headquarters
Essential rate includes:
7-days / 6-nights accommodation in picturesque Gialiskiari village
3 x 90-minutes surf lessons or stand-up paddleboard lessons and excusions or canoe (depending on weather and surf conditions)
1 surf theory lesson covering safety, rip currents, and equipment
Free ocean equipment use daily
4 mornings of physical training with Steve Maxwell
Pick up & drop off transfers from either Agios Kirikos or Evdilos harbor or Ikaria airport (JIK)
NOT included:
Meals
Travel costs to and from Ikaria island
Double-occupancy $740
Single-occupancy $775
The Atsachas option
The Atsachas option is sold out!
Since his very first visit to Ikaria, Steve has stayed at Atsachas Rooms and restaurant and you are welcome to lodge here under the same roof. Atsachas overlooks Livadi beach, with a private stone stairway leading down to the sand and walking distance to Messakti beach where camp training and recreation activities are held. Also walking distance to the small town of Armenistis.
Atsachas rate includes all the Essentials listed above, plus Ikarian-style breakfast each morning.
Atsachas rate:
Double-occupancy room w/ breakfast $810 (This option is sold out!)
Single-occupancy room w/ breakfast $880 (This option is sold out!)

Training Activities
Training activities will be conducted at Messakti beach, including calisthenics, running, jumping, swimming, lifting, defending, climbing, hiking, swimming, walking-breathing drills, joint mobility, and partner massage as active recovery. As a bonus, Steve offers optional, variable mobility sessions each non-training day.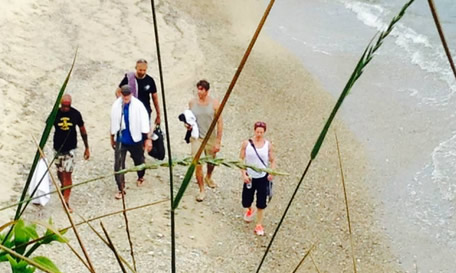 June is an excellent time of year to visit, and just before the tourist high-season.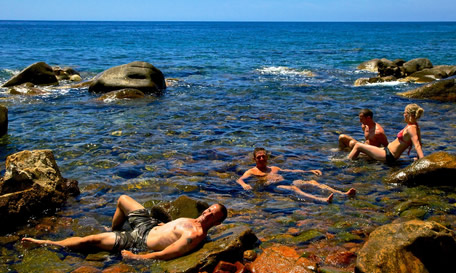 The camp experience begins early evening Monday 18 June, with a welcome meet-up on the terrace of Atsachas restaurant, including some appetizers and beverages. This is an opportunity to get acquainted with your fellow travelers and orient yourself to the coming week's labors and enjoyments. Formal training commences 8:00 Tuesday morning, 19 June mustering outside on Messakti beach.
Room check-in: Monday 18 June 15:00
Room check-out: Sunday 24 June 11:00
Training with Steve takes place four mornings. Exercises are adapted to your skills, the terrain, and Steve's grander vision for you.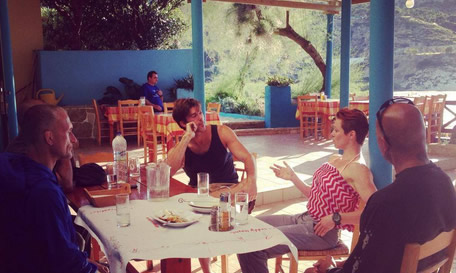 Prepare your arrival intelligently and with care! It takes some time and strategy to get to Ikaria, and if you need assistance, please email Maxwell service desk. You will regret missing a moment of this singular event.
This camp is expected to sell out in advance. If you wish to attend, register on this page or contact Maxwell service desk to arrange payment, as numbers are firm.
Cost:
Essentials rate:
Double-occupancy room w/ breakfast $740
Single-occupancy room w/ breakfast $775

Atsachas rate:
The Atsachas option is sold out!
Double-occupancy room w/ breakfast $810
Single-occupancy room w/ breakfast $880

Travel to and from Ikaria island is NOT included in this price. How to get to Ikaria island. Transfers to and from ferry ports or JIK airport are included and arranged by Ikaria Surf School.
For assistance with travel arrangements, email Maxwell service desk.
Note:
There is a local Ikarian panagiri fesival Sunday 24 June and if you would like to revel with the locals, consider staying an extra day.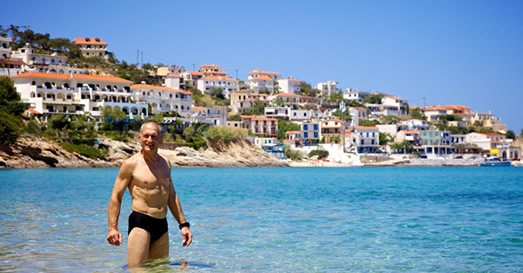 Steve in his natural element
Register for this Event
Sign up for the Steve Maxwell Newsletter to receive updates on this amazing event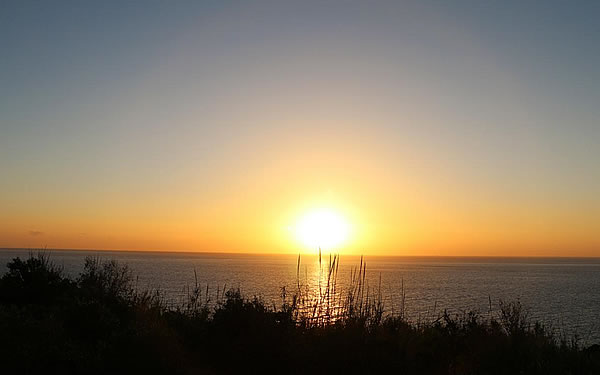 Live in conformity with higher nature
TRAINING CAMP TERMS & CONDITIONS
Your registration is to be considered as a contract between you MaxwellSC.
After registration and payment of your camp fee, the camp fee is non-refundable. This means that no fees will be repaid even if for some reason you cannot attend the camp. If you would like to transfer your spot to someone else, please promptly send email notification.
If you change your address, email address or telephone number after your registration, please inform us, so that you will receive all updates on everything related to the camp.
In the event that Steve must cancel this event, all fees are promptly returned 100%.
MaxwellSC is not responsible for any injuries that may happen during the camp period.
MaxwellSC is not responsible for any personal belongings at the camp.
When registering to the camp you automatically have agreed to the terms above for our camp.