Steve Maxwell's Jiu Jitsu for a Lifetime
Saturday 15 April to Friday 21 April
Steve invites you to Chagrin Falls, Ohio for an amazing, informative week of Gracie Jiu Jitsu immersion. This camp is open to all comers -- beginner and advanced will equally benefit.
Cost: $699 for 7-days training with Steve
For those of you who live in the area but are unable to attend the full camp, Steve offers you the opportunity to register for and attend individual days.
Training runs from 9:00 - 13:00 daily and, unless otherwise notified, will occur at The Fight Gym, 300 Industrial Parkway, Chagrin Falls OH 44022.
Cost per day of training is $130.
Saturday - Mobility / Mobility Conditioning
Sunday - Falling for a Lifetime (freeing yourself of your fear of gravity, landing soft for longevity)
Monday - Self Defense - Standing Situations
Tuesday - Self Defense - Ground Situations
Wednesday - Integrated Breathing / Breath work
Supplemental Thursday - Conditioning (Bodyweight exercises, Jiu Jitsu belt isometrics, partner conditioning drills, metabolic conditioning for grapplers)
Friday - Soft Wrestling / Situational Rolling / "Keeping it playful" to stay on the mat for a lifetime

Contact the MaxwellSC Service Desk to make arrangements
Included:
4-hours per day daily BJJ training and conditioning sessions in a relaxed atmosphere
Indoor and outdoor training strategies
Optional belt evaluation (inquiries at Maxwell service desk)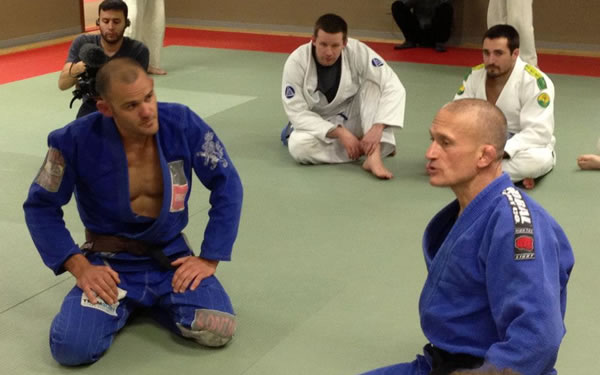 This is an incredible opportunity to immerse yourself in Gracie jiu jitsu under Steve's tutelage. This is a true intensive and Steve offers individual attention for each participant.
Steve will present a comprehensive course of classical Gracie jiu jitsu, competition-style BJJ, mobility-conditioning, rehabilitation and prehabilitation protocols, and potent strength training in an extended daily morning session.
9:00 - 13:00
The rest of the day is yours to rest and reflect, and have a look around.
*Times are approximate and subject to slight adjustment with prior notice.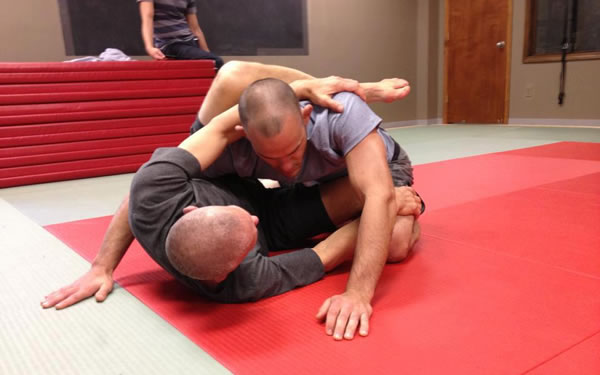 Steve offers instruction in classic Gracie jiu jitsu, as well as competition-style; wrestling basics; takedowns; mobility; as well as strength and conditioning specific to martial arts; complemented with self-care and rational health habits to keep young men of all ages on the mat for a vibrant lifetime.
All classes are designed with the best interests of the students in mind. You can expect personal attention and guidance to develop your best game -- whether you're a competitive or playful player, boy, girl, white belt or higher rank.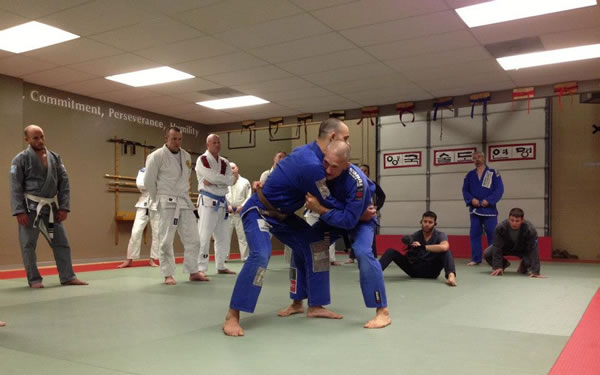 Each session includes optional sparring under Steve's expert eye and supervision. Steve will evaluate your technique and game and suggest best strategies to overcome weakness and vulnerability.
All levels of players are welcome. Enthusiasm is assumed.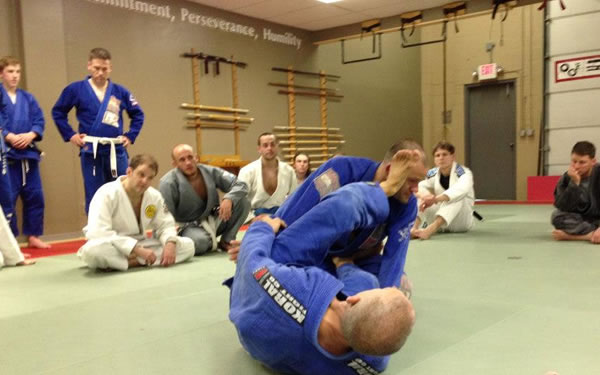 Steve Maxwell, fitness educator and international nomad brings his decades of personal experience in Gracie jiu jitsu, athletics, and training to Folly Beach, South Carolina for two dynamic 6-day programs to prepare you for Jiu Jitsu For a Lifetime.
Steve is a six-time Pan-American BJJ champion, a three-time International Master-Senior Champion. He was the first person certified to teach Gracie Jiu-Jitsu in the USA and is still considered by the Gracies as one of the finest teachers of their system. As A fitness classicist, Steve lives what he preaches, traveling around the world leading seminars in strength and conditioning, movement fundamentals, Brazilian jiu jitsu, kettlebells, joint mobility, and corrective programs, inspiring people to take their health and fitness to the next level.
Besides his sharp wits, strength, and vitality, Steve is best known, perhaps, for his natural ability to connect with his students and clients, thereby bringing out their best effort and performance.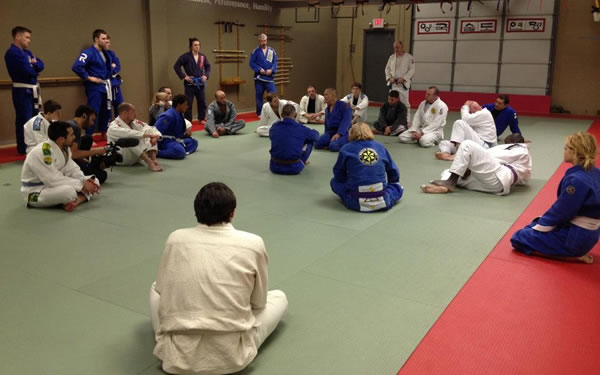 Frequently Asked Questions
Which is the nearest airport?
Cleveland Hopkins (CLE) or Akron-Canton (CAK)
What's included in the price?
The price includes Steve's training sessions Saturday 15 April through noon Friday 21 April.

Food, lodging, and transfers NOT included. There are shared and private accommodations available within walking distance (1-mile) to venue. Check on AirBnB.com or email Maxwell Service Desk for advice.
Can I arrive late and still participate?
This is not a good idea.
What will I have to bring?
Gi(s), fight trunks, rash guard, t-shirts, flip-flops, nitrile-grip gloves, minimalist training shoes... and your adventurous spirit.
Do I need a car?
You will need to make your own arrangements for airport transfers, aside from that, if you stay in Chagin Falls, (AirBnB, Inn of Chagrin) there are places to eat and purchase groceries within walking distance and the venue is walkable. If you stay outside of Chagrin Falls, you will need a car.
What level of jiu jitsu are the people attending?
Steve supervises all training sessions. All levels, ages, genders, sizes are welcome. There are in-house black and brown belts to assist anyone requiring extra attention and to provide challenges for the rambunctious. You should be in reasonable good health, polite, and earnest to improve your training experience.
Is it possible to be considered for belt promotion at the camp?
Yes, this is possible. Please inquire ahead of time with the Maxwell Service Desk
Will this camp help prepare for a tournament?
Absolutely. Classes are designed to meet the needs of those students present. If you have a competition event coming up, you will be helped.
Will this be general technique camp or will a theme be present?
The theme of this camp is Jiu Jitsu for a Lifetime.

It is Steve's prerogative to change up topics depending upon his assessment of the group, and what is in the best interest of each individual present. Steve's breadth of experience includes classic Gracie street self-defense; competition-style technique; wrestling takedowns; joint mobility; strength & conditioning; recovery strategy; breathing efficiency, efficient nutrition; injury rehabilitation; prehab... and so on.

Please avail yourself of Steve's knowledge, experience, goodwill and generosity during your camp.
Can I roll with higher belts?
Yes. Training sessions are matched in so that everyone's needs can be met. Steve is selective about who he personally rolls with -- please observe standard protocol and do not approach him to roll unless you outrank him.
How do I get to and from the airport?
Chagrin Falls is a 30-minute ride from the Cleveland-Hopkins (CLE) airport and about 40-mins distance from Akron-Canton (CAK) airport. Chagrin Falls is a sweet destination with a relaxed, semi-rural, arty-boutique vibe. If you would like help with planning your trip, contact Maxwell Service Desk.
Is it safe in Chagrin Falls?
Participating in this this camp is perfectly safe -- in fact, safer than your regular life.
Will Steve offer gi or no-gi classes?
Both are offered... but for acquiring best technique, Steve emphasizes gi training over no-gi.
Can I bring my friend?
Yes, of course, but each student present on the mat must be registered and paid for the entire camp.
What is the refund policy?
Booking fees are non-refundable although credit for future events and digital products is offered equal to fees paid.
What about conditioning sessions?
These will take place variously indoors and outdoors at Steve's discretion. Transportation to and from outdoor locales will be provided. There are several metro training parks in the area and Steve will surely astound you with the possibilities.
What about the weather?
There is one caveat: anything can happen in springtime Ohio... so watch this space.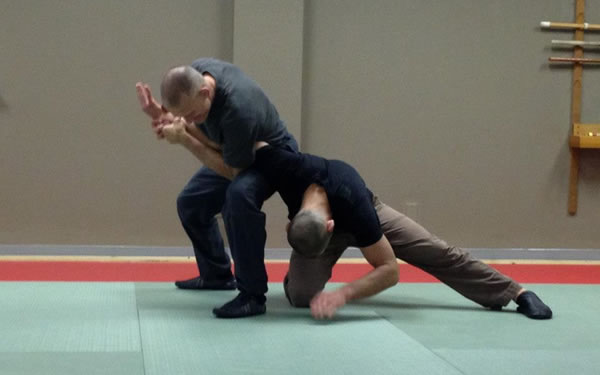 Testimonials
Training with Steve is a revelatory experience.

First and foremost it gives me great confidence to know that the systems shared are applicable both in the academy, and as a proven form of self defence. I appreciate the focus on fundamental techniques, and the effective way that Steve teaches them.

As a martial artist, it is also important that I am able to move freely. Steve's emphasis on physical development, and sustainability has resulted in an increased understanding of my own body. I am happy knowing that Steve's methods will allow for BJJ to to be a part of my life for a long time yet.

Most importantly, this is done in a playful, and fun environment that is conducive to learning.

This is why I love training with Steve.

John Smallios
Jiu Jitsu Commune, Sydney NSW
Thanks again for all your help. No way I would have made weight or been in condition for this tournament without all your help. Thanks a lot :-)

--John Lavin
Owner/Head Coach, Lavin Mixed Martial Arts & Fitness
Steve's Jiu Jitsu for a Lifetime Series
Download both Corrective & Balancing videos and enjoy The Mobility & Conditioning for BJJ & MMA Live Seminar for free. Running time 1:05:00
Steve's Jiu Jitsu for a Lifetime Video Suite costs $29.90
Click here for information on how to watch these videos on your mobile devices and tablets
Download the Complete Video Suite for only $29.90!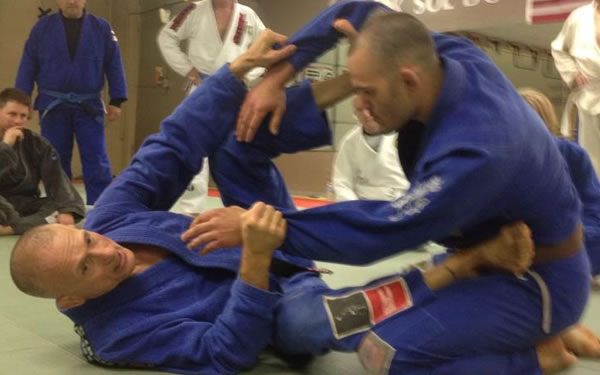 Register for this Event
Sign up for the Steve Maxwell Newsletter to receive updates on this amazing event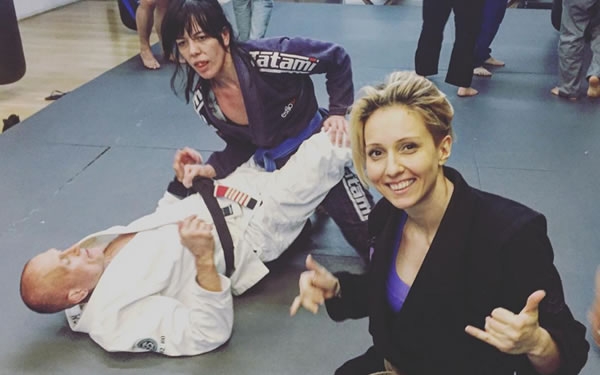 TRAINING CAMP TERMS & CONDITIONS
Your registration is to be considered as a contract between you MaxwellSC.
After registration and payment of your camp fee, the camp fee is non-refundable. This means that no fees will be repaid even if for some reason you cannot attend the camp. If you would like to transfer your spot to someone else, please promptly send email notification.
If you change your address, email address or telephone number after your registration, please inform us, so that you will receive all updates on everything related to the camp.
In the event that Steve must cancel this event, all fees are promptly returned 100%.
MaxwellSC is not responsible for any injuries that may happen during the camp period.
MaxwellSC is not responsible for any personal belongings at the camp.
When registering to the camp you automatically have agreed to the terms above for our camp.