Integrated Breathing & Mobility-Conditioning
Integrated Breathing
Saturday 14 April
Time: 9:00 - 13:00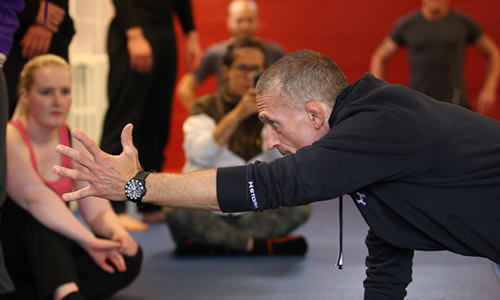 Location:
BBJJA - Dojo
Hovenierstraat 100
1081 Koekelberg
Belgium
bbjja.be/
About this event:
Breathing: the most important, least-understood factor -- not only in training, but in life.
Despite many years as both athlete and trainer, it took me a long time to realize how breath work relates not only to performance, but health and well-being. -- Steve Maxwell
A lifetime habit of debilitated breathing leads to excess stress, immobility, degenerative disease, and premature aging -- but there is much you can do to improve your situation.
In this seminar, you will learn:
The three most common breathing patterns and which is your norm
A test of breathing proficiency and how you score
How breathing directly relates to mobility
How you can use breath work to diminish muscular tension and pain
Why sitting at a desk decreases breath efficiency and results in stress
How to rapidly pay off oxygen debt and increase work capacity
How to stay calm even in an emergency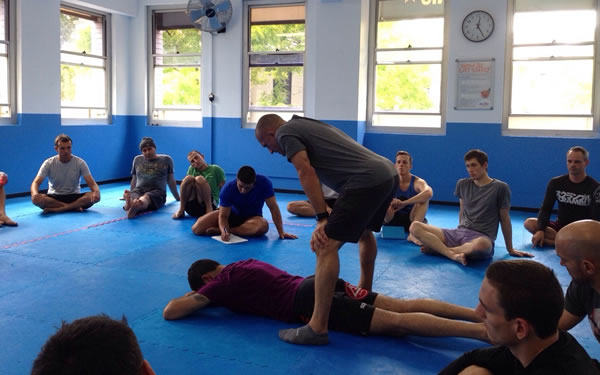 Learn walking meditation:
How you can use your daily walks to improve breathing function
How awareness of the breath can elicit a calm mind even in an emergency
4 types of breathing patterns to apply to dynamic exercise for better health
A 4000 year old moving meditation method that improves health and equinimity.
Why the ancient martial artists placed priority on breathing and how you can use such clasical techniques in your daily life.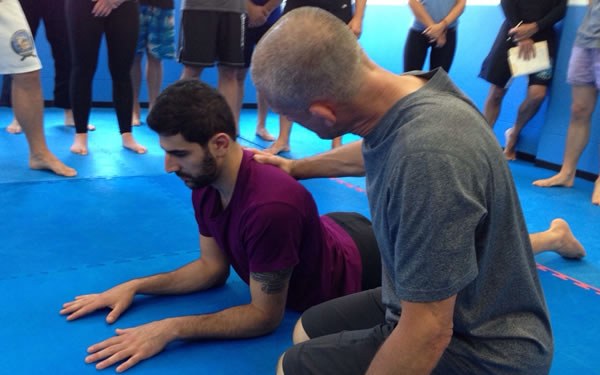 Who should come?
Anyone interested in health, well-being, longevity, heightened awareness, and self-reliance.
What can you expect?
You will learn some great breathing regimens, how to immediately reduce pain feedback with breath drills, how to recover faster from somatic and mental exhaustion.
There will be general physical movement, plus specific exercise techniques. This is not merely concepts, but hands-on, body-mind connection practice.
Who should not attend
Know-it-alls, blackguards, knaves.
Reviews
"The workshop was outstanding...it was awesome to hone the skills... Please tell Steve thanks again... Keep up the great work." --Kathryn E Hammonds
Pricing:
Register before April 01, 2018 and pay $75
Register on or after April 01, 2018 and pay $100
Prices are displayed in $USD
Mobility-Conditioning
Sunday 15 April
Time: 9:00 - 16:00
Location:
BBJJA - Dojo
Hovenierstraat 100
1081 Koekelberg
Belgium
bbjja.be/
About this event:
Mobility is one of the least developed and understood aspects of physical conditioning.
Plenty of people display strength and can lift heavy bells and sandbags, or swing kettlebells for high reps... but they often display terrible terrible posture, movement patterns and range of motion.
You're invited to come train with internationally renowned fitness coach Steve Maxwell and experience his system of mobility conditioning.
Steve's mobility conditioning system build agility, coordination and transforms the natural aging process.
Many people think of mobility as a gentle sort of active recovery exercise-- and this is one aspect-- but there's a whole other side of mobility that few are aware of.
In this seminar, you will learn:
Mobility exercises that increase strength throughout the 3-dimensional plane
How to link mobility exercises to create the absolutely best cardio conditioning possible
4000-year old, classical exercises even more applicable in these modern times
Restoration as well as energizing exercises and techniques
How to access the full lung capacity and why every exercise is a breathing exercise
Pricing:
Register before April 01, 2018 and pay $175
Register on or after April 01, 2018 and pay $225
Prices are displayed in $USD
More info:
Steve Buyse
, +32472730227 or
Maxwell service desk